Forward-thinking strategies to help you give back.
You want to make a difference in your community, but you also want to maximize the impact of your generosity by making smart financial decisions.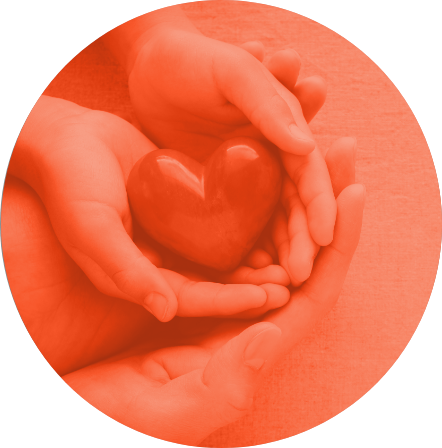 With affluence comes influence. We help you create an intentional legacy by guiding your philanthropic decisions to truly resonate with who you are and what you believe in.
We can foster your philanthropic purpose by:
Working with you to understand your short- and long-term giving goals
Optimizing your impact through cost-effective and tax-efficient strategies
Establishing charitable trusts to help you fulfill philanthropic goals
Incorporating philanthropy into your estate planning and tax management
Foundation for Financial Independence
The Foundation for Financial Independence (FFI) is a private grantmaking foundation created in 2021 with the mission to support access to financial literacy and wealth building tools for people from low-income communities.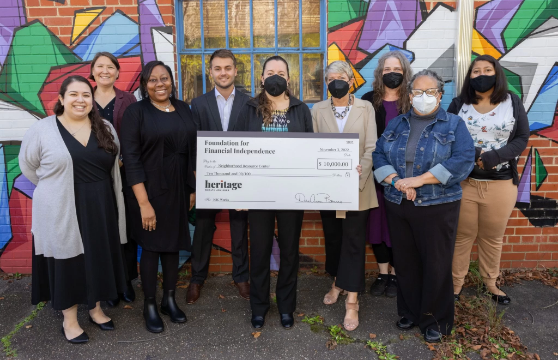 FFI Grants Committee with Neighborhood Resource Center
Through funds donated by Heritage Wealth Advisors, FFI will continue to award grants to nonprofits that provide financial education, employment coaching, and other services that build wealth and financial strength.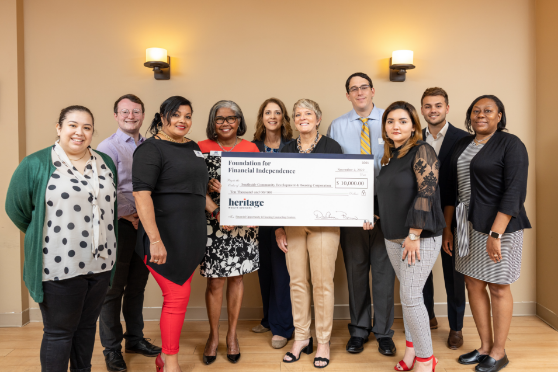 FFI Grants Committee with Southside Community Development & Housing Corporation
Foundation for Financial Independence
I hope our foundation serves as an example that any business, whatever the size, can decide to make meaningful investments in our community.

– Dee Ann Remo